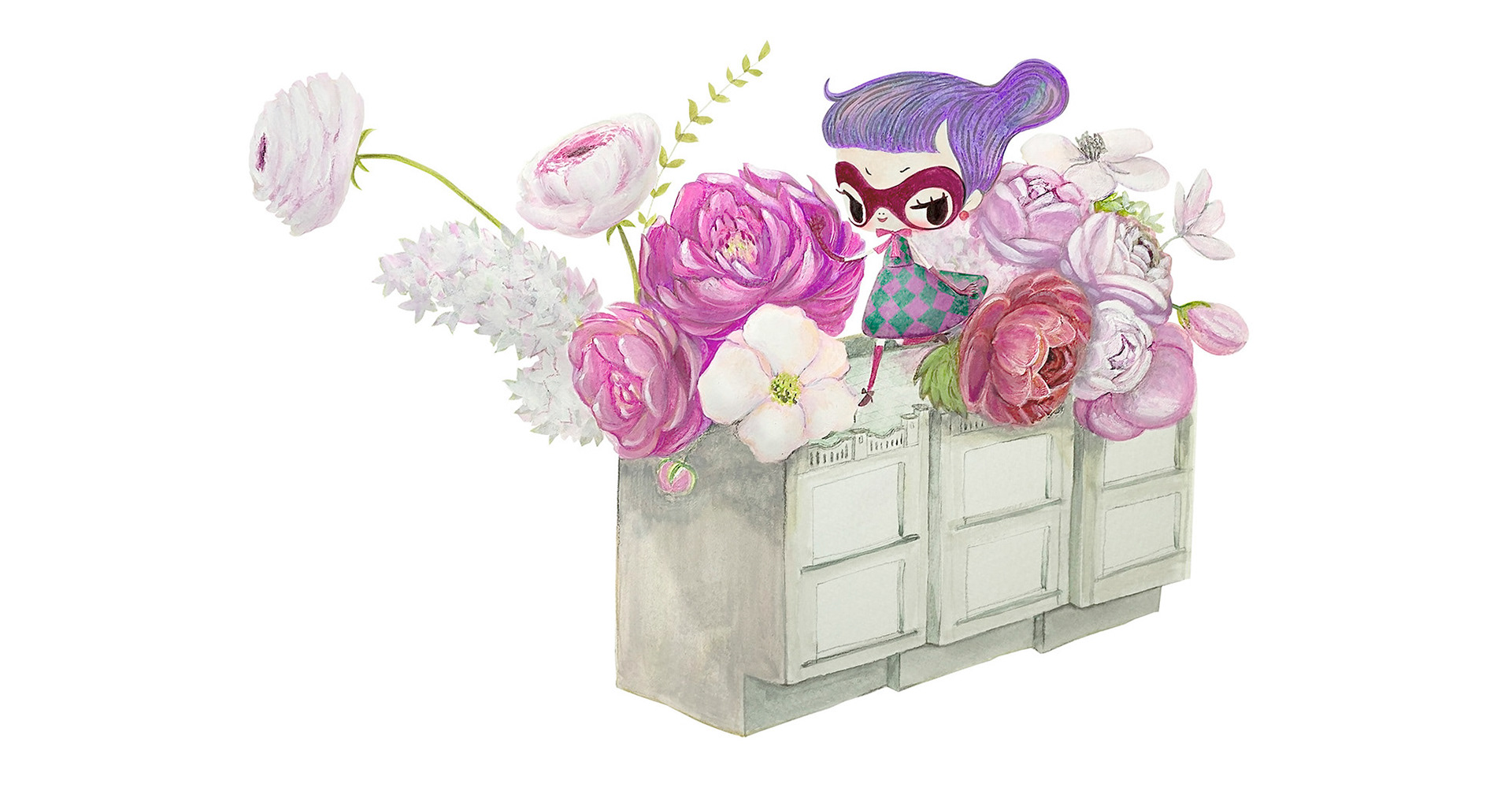 Illustrator and visual artist
Lam Pei, Hong Kong based illustrator and visual artist, uses mainly illustration, paper-mache and reused wood as the media. She likes to share and express her cherishing towards antiquity to her audience. 
While visiting an old store that was about to be closed down, Lam Pei took an old painting home and casually drew a character on it and named the work "Stolen Landscape". "Flying Sofye"was born on the painting. She treasures old things and celebrates sharing of love, hoping people can learn how to cherish. 
Lam Pei's studio is located at Jockey Club Creative Arts Centre (JCCAC)in Shek Kip Mei, Kowloon.
Awards
2016/01
Best Young Property Award-Silver Award of Hong Kong Licensing Awards 2015
2014/01
The second runner-up of The Best Illustration (Self – Initiation & For Sale), 
The 3rd Greater China Illustration Awards –, Hong Kong Society of illustrators
Events
2015/12
Flying Sofye Secret Mission from Nordic City at Sheung Shui Centre & Metro City Plaza1
2014/05
Somewhere Out There II - Lam Pei Solo Exhibition, Wrong Gallery, Taipei, Taiwan
2013/09
The Autumn Star Playground of Flying Sofye at Pioneer Centre, Mongkok
2012/04
The Easter Paradise of Flying Sofye at APM shopping mall
Clients 
Monster Inc. (Headphone)、Hong Kong international Airport、Dining Plus、Art@ware (Shanghai)、MasMas(Taiwab)、Sun Hung Kai Properties (APM)、Kowloon Development Company Limited (Pioneer Centre)、Sunlight REIT (Sheung Shui Centre Shopping Arcade & Metro City Plaza 1)、Hong Kong Trade Development Council、Hong Kong Tourism Board、The Hong Kong Jockey Club、Samsung and Hong Kong Bird Watching Society, etc.